OnDemand is a useful feature in ThinkorSwim that replicates historical market activity in real-time.
It also include a simulated trading account with $100,000 in virtual balance for backtesting.
If ThinkorSwim's OnDemand is not working, updating, or showing, you can try the following 4 steps in this tutorial to see if they can help you fix the issue.
Restart your computer
Restarting ThinkorSwim might help solve this problem.
You should close the software, restart your computer, and relaunch ThinkorSwim.
Check for any updates from ThinkorSwim. Let the platform update itself before you login to your account.
Uninstall ThinkorSwim
After restarting both your computer and TOS, OnDemand still won't load, then proceed to uninstall ThinkorSwim.
On Windows:
Open the Settings app.
Click on Apps.
Select "thinkorswim" under Apps and features.
Click Uninstall.

On Mac:
Use the Finder to locate your ThinkorSwim app.
Drag the app's icon to the Trash or select File > Move to Trash.
Empty your Trash.
Now, go to the TOS download page and download the ThinkorSwim installer package.
Check your Internet Connection
When OnDemand is not working or loading, you need to check your computer's connection to the internet.
Sometimes, your Wi-Fi can be the culprit. If so, troubleshoot that and get back to using ThinkorSwim.
Delete USERGUI folder
This approach was adapted from our earlier post, in which we described how to fix TOS when it becomes stuck on the "Installing updates…" screen.
It seemed to have worked well. Therefore, you should look it through and apply the fix to this problem.
In essence, find the USERGUI folder in ThinkorSwim and delete it.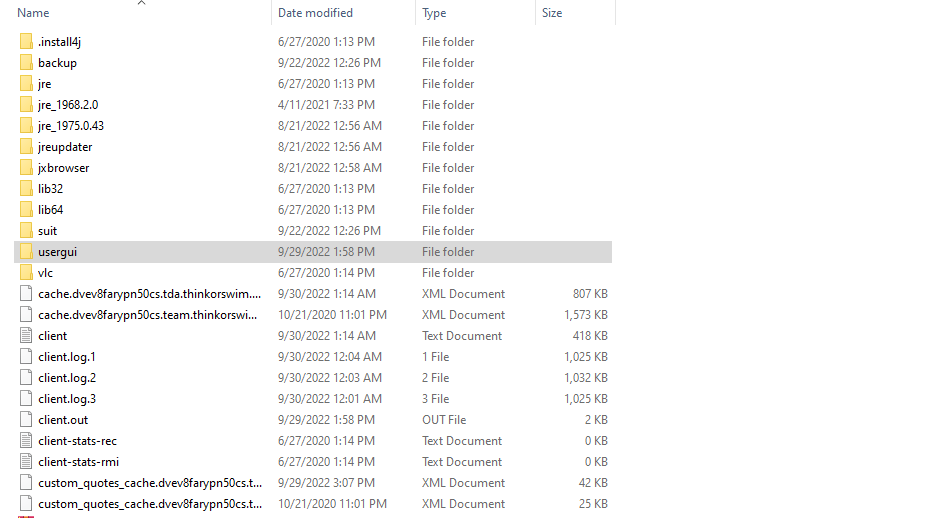 Why Is OnDemand Not Showing or Working? Here are just a few of the reported issues from ThinkorSwim users:
Candles not displaying.
The chart takes forever to load.
Screen stuck at "Waiting for data…"
Unable to select a date from the calendar.
Option data is not available.
There are a few reasons why it won't get past the loading screen.
An outage on the TD Ameritrade / ThinkorSwim server.
Bugs related to the OnDemand feature.
The current version of TOS is problematic.
Problems with your internet connection.
If you tried everything and still can not get OnDemand to work, it's probably not your fault.
As I mentioned earlier, OnDemand is just a really buggy feature in ThinkorSwim.