As a new Charles Schwab client, you may be wondering if they offer real-time quotes.
Most brokerages will offer delayed quotes that are 15 mins old. To obtain real-time quotes for stocks, options, and other equities, you must submit a request to your broker.
Some will even charge you for this feature.
At Schwab, it's different.
Here's everything you need to know about real-time quotes on Schwab.
How to Enable Real Time Quotes on Charles Schwab
Real-time quotes are available in your Charles Schwab account by default. You don't have to lift a finger. The stock price automatically updates to reflect its current market value.
Nevertheless, due to limitations on the Schwab website, you need to refresh your browser for the change to take effect.
If you prefer the quote to update itself without refreshing the page, you must activate your Schwab account for the StreetSmart Edge trading platform.
Here's how to do that:
Step 1: Go to the Trading Tools page in your Schwab account portal.
Step 2: Click on "Get Access."


Step 3: Once enrolled, you'll receive a message confirming your successful enrollment. It will instruct you to log out and log back in to the page.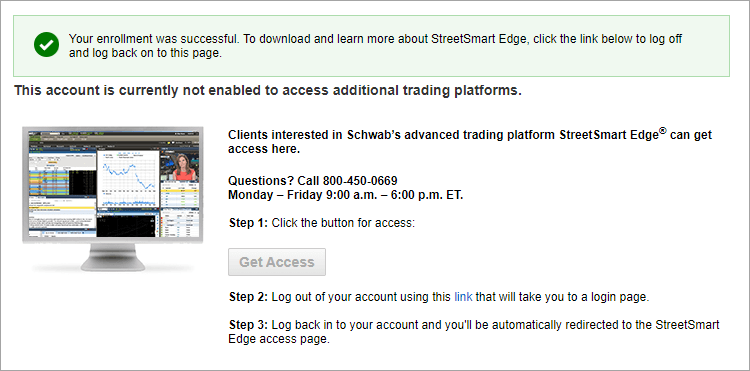 Step 4: Follow this link to logout and log back into your Schwab account.
Step 5: You'll be presented with two options: Download Software and Launch Cloud Version.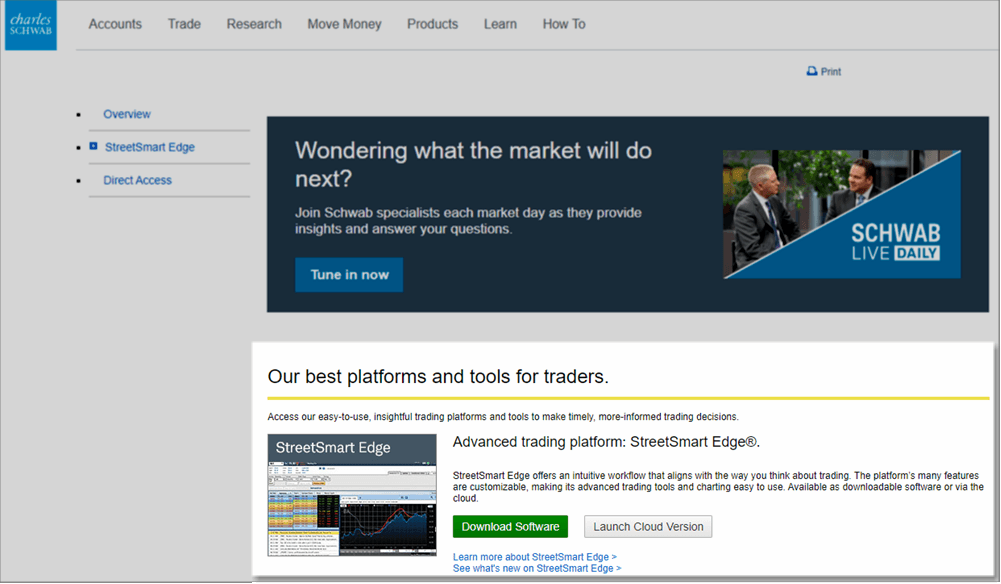 By selecting the first option, you can download Schwab's StreetSmart Edge trading platform to your desktop.
Clicking on "Launch Cloud Version" will direct you to a web-based version of the trading platform.
Both choices offer real-time data.
Does Charles Schwab Real Time Quotes Cost Money?
Charles Schwab does not charge its users for real time data. This applies to all their products and services, including the official website, mobile app, and StreetSmart Edge platform.
You can use this free feature to make the best of your trading experience.