This indicator automatically highlights periods of U.S recession on your ThinkorSwim chart.
The data comes from the FRED's USRECD time series.
A value of 1 denotes a recessionary phase on the FRED's Peak through the Trough chart, whereas a value of 0 shows an expansionary period.

Based on the data above, the last time we had a recession was from March 2nd, 2020 – April 30th, 2020.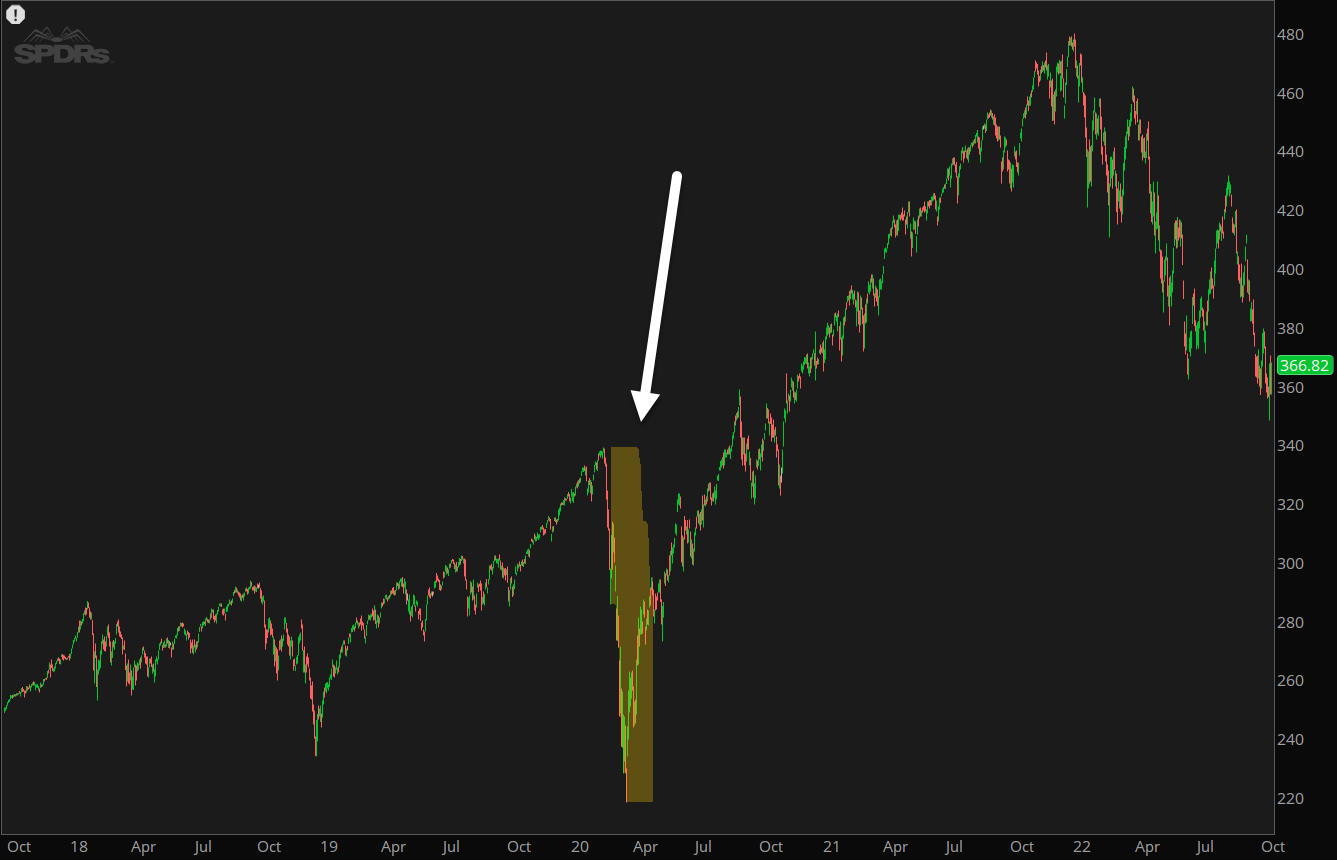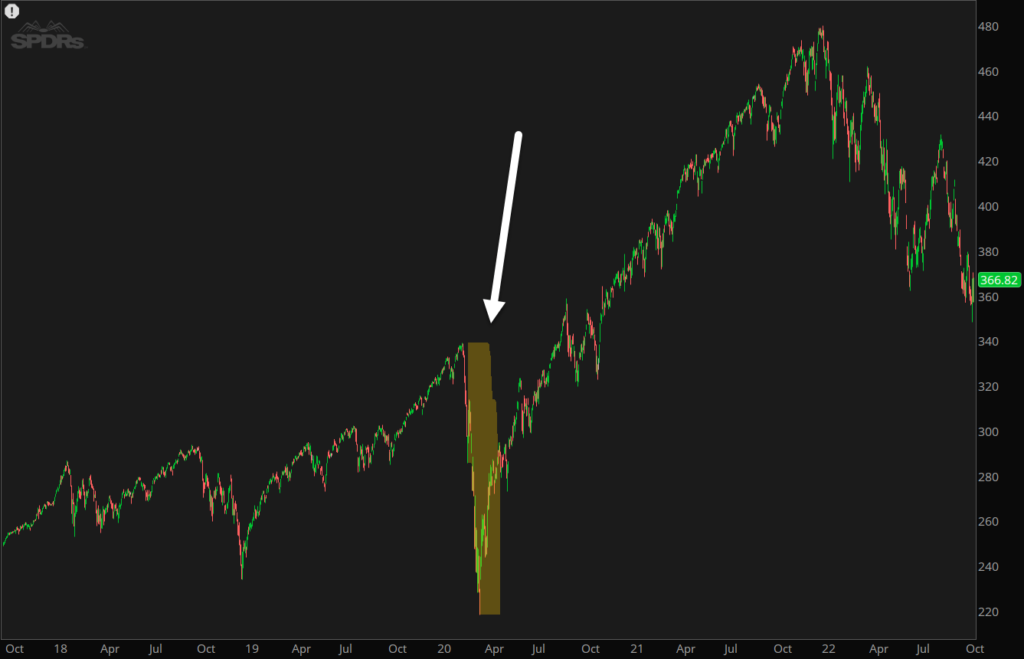 ThinkorSwim U.S Recession Highlighter

# Indicator's Name: U.S Recession Highlighter
# Developer: Melvin C.
# Version: 1.0.0
# URL: https://thinkscript101.com/highlight-recessions-thinkorswim-chart/

def Data = close("USRECD:FRED");
def recession_h = if Data == 1 then Highest(high,35) else double.nan;
def recession_l = if Data == 1 then Lowest(low,35) else double.nan;
AddCloud(recession_h, recession_l, color.orange);

This indicator is helpful for testing and comparison purposes. One way to use it is by adding the indicator to your S&P 500 Index chart.
It will enable you to analyze how certain indicators or trading strategies have performed before, during, and after each U.S. recession period.