If you have an account with Vanguard, you may have experienced problems such as poor customer service, slow website performance, or high minimum initial investment requirements.
These issues might be why you've decided to transfer from Vanguard to Charles Schwab.
In this tutorial, I will guide you through the process of transferring your Vanguard account to Charles Schwab.
How to Transfer from Vanguard to Charles Schwab
Step 1: Log in to your Schwab account.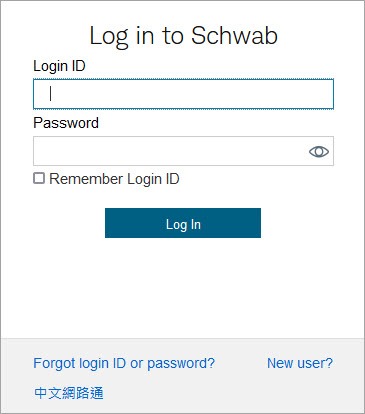 Step 2: Click on Move Money in the main navigation, then select Transfer Account.


Step 3: In the Search for the firm name field, enter "Vanguard" and click Search.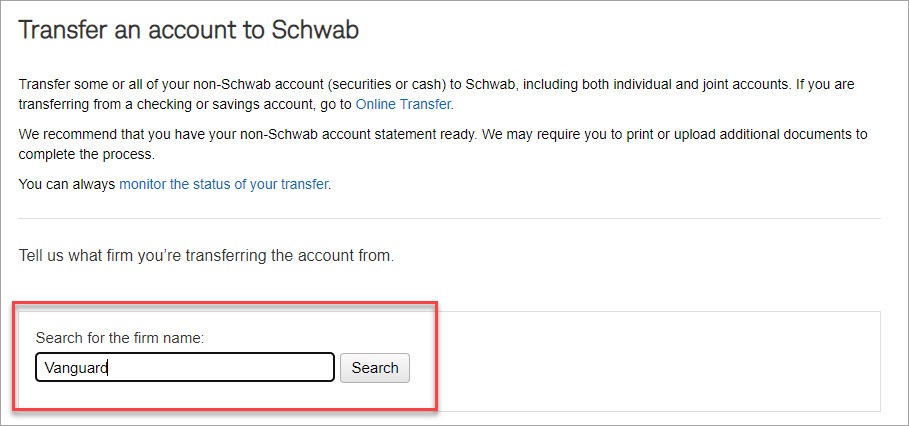 Step 4: Choose the correct Vanguard firm based on your account type and verify the firm's name with Vanguard or your statements if needed. For most investors, it will be the VANGUARD BROKERAGE SERVICES (ACAT) DTC 0062.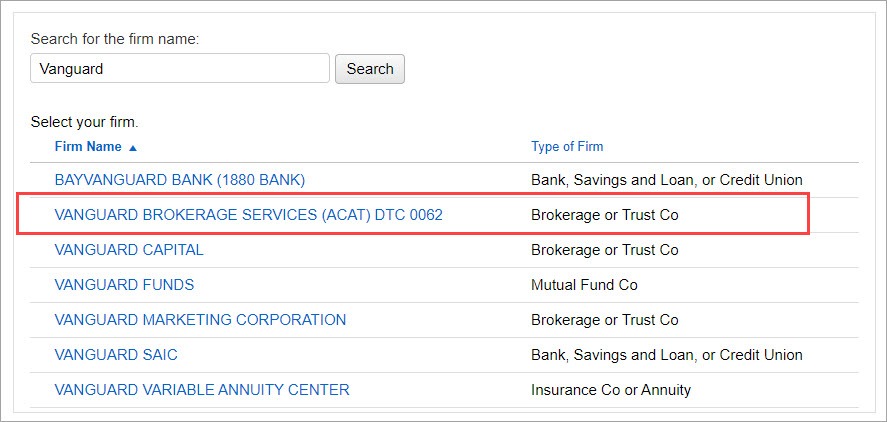 Step 5: Enter your Vanguard account number, select your account type, and choose the Schwab account to transfer the assets to.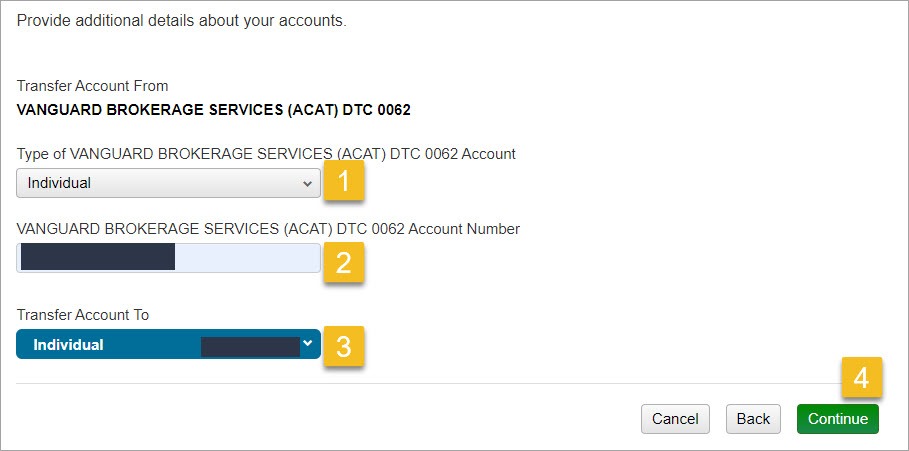 Step 6: Select one of two options: Transfer the entire account or Only specific securities and/or cash amount.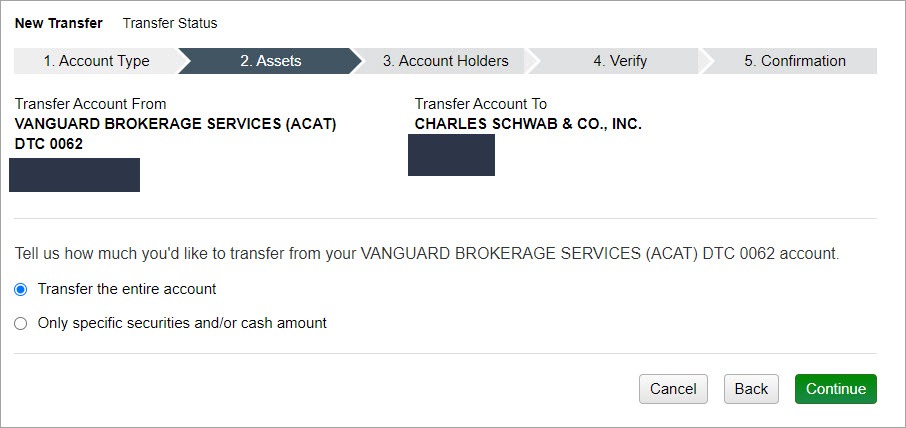 Step 7: Confirm that the name of the account holder on both Vanguard and Schwab accounts is the same. If it is, select Yes. Otherwise, select No and make your adjustments.
Step 8: Click Submit Transfer to complete the process.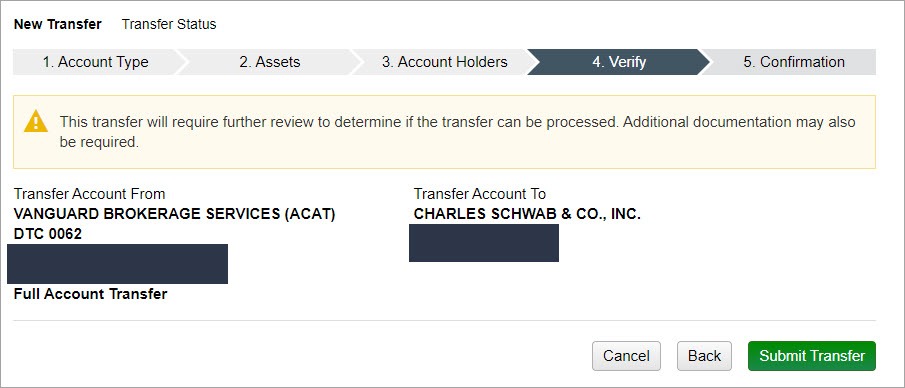 Once you submit your ACAT transfer request, Charles Schwab will review it and may request additional document, such as your most recent Vanguard account statement.
How Long Does It Take To Transfer From Vanguard to Schwab
Moving your assets from Vanguard to Charles Schwab typically takes 5 to 7 business days, although the process may be completed faster depending on your account type and investments.
To track your transfer progress, you can use the Transfer Status page on Schwab's website.
Vanguard Outgoing Account Transfer Fee
You may wonder how much Vanguard charges for moving assets out of their investment firm.
The answer is $0.
Vanguard does not charge an ACAT fee. Rest assured; your account balance will remain intact throughout the transfer process.