A TD Ameritrade margin account provides instant buying power through borrowed money. This means you can buy and sell securities with unsettled funds.
Furthermore, a margin account on TD Ameritrade also influences your options approval levels and day trading process.
Whether you're using a cash account or a margin account, it's useful to know what you're getting into.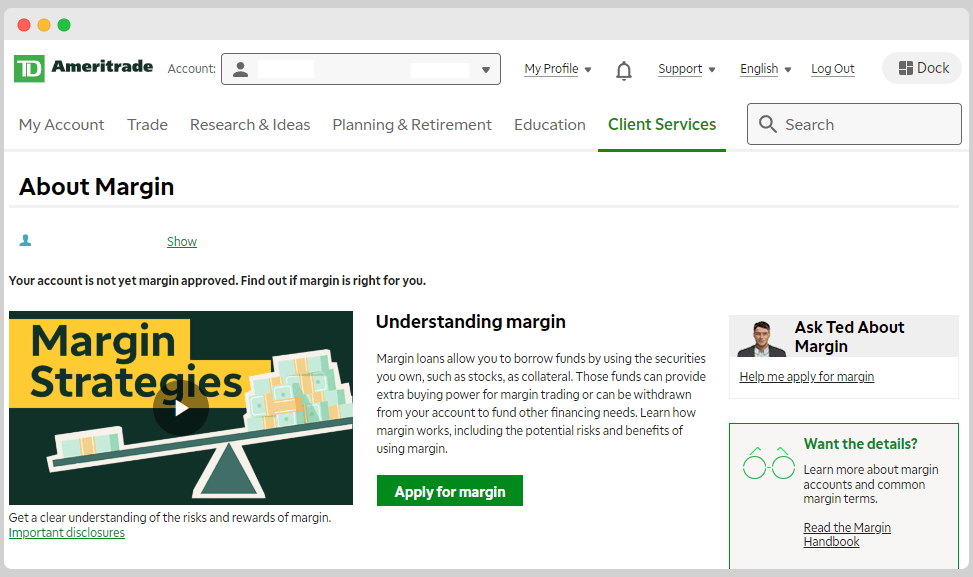 Some traders prefer to trade with what they have rather than take on more risks. As a result, they frequently disable margin trading on their TD Ameritrade account.
In this post, I'll walk you through the steps of switching to a cash account on TD Ameritrade.
How to Convert your TD Ameritrade Margin Account to a Cash Account
Step 1: Close any open orders (stocks, options, spreads) in your TD Ameritrade or ThinkorSwim account.

Step 2: Pay off your debt. The value of your position cannot be greater than the value of your account.
Step 3: Close out all futures and forex positions.
Step 4: Call TD Ameritrade customer support at 800-669-3900 and ask them to remove margin trading from your account.
You agree to forego some of the benefits of a margin account by downgrading to a TD Ameritrade cash account.
Your TD Ameritrade account no longer has access to margin loans or some advanced options strategies. And most importantly, the ability to trade using unsettled funds and uncleared deposits.