Sometimes, you just need to reset your paper money in ThinkorSwim.
Maybe your new trading strategy backfired, and you lost half of your account.
Luckily, this is a problem we can fix.
With a ThinkorSwim paper trading account, you can reset your virtual balance and start over.
How to Reset paperMoney Balance in ThinkorSwim
Step 1: Launch the ThinkorSwim desktop version (this method does not work for the web-version or the mobile app).
Step 2: Before you log in, switch to ThinkorSwim paper trading mode.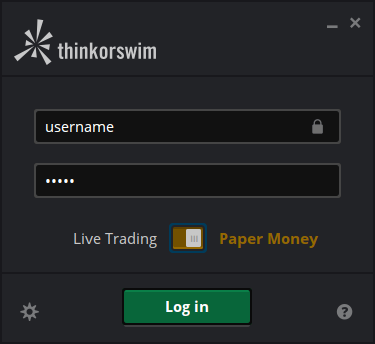 Step 3: On the main navigation, click Monitor > Activity and Positions.
Step 4: Look for the Position Statement section > Adjust Account.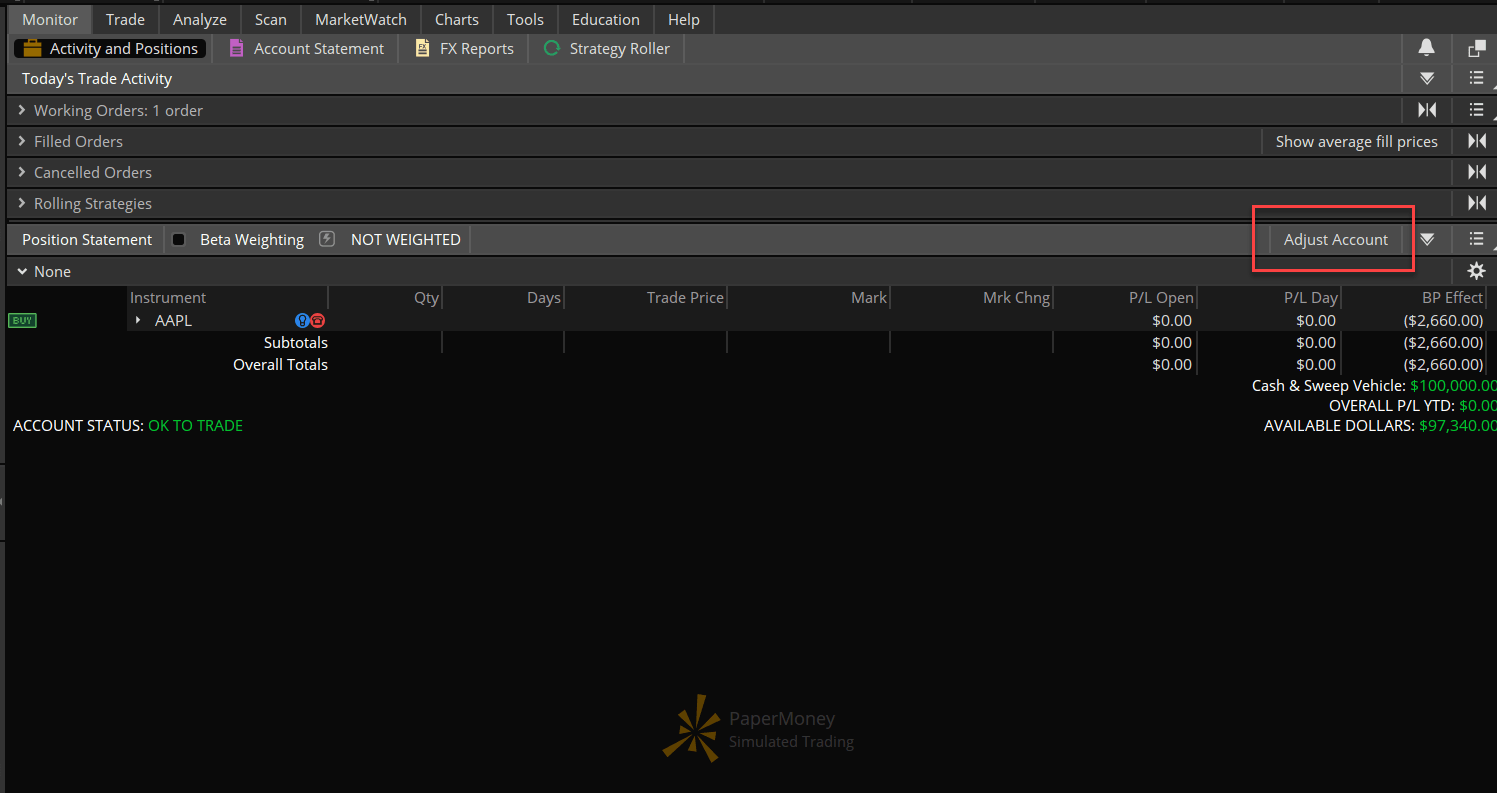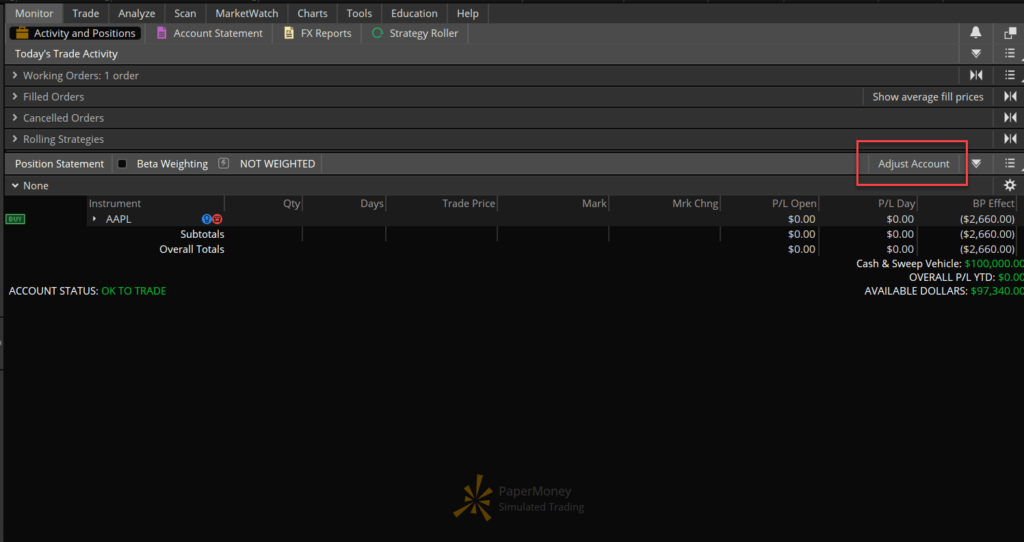 Step 5: Select Reset All Balances and Positions.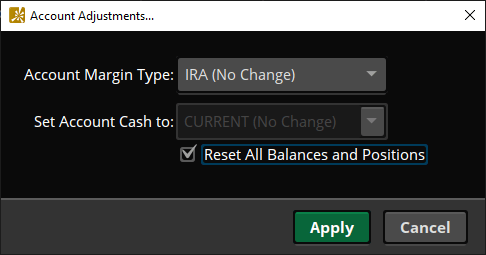 Step 6: Click Apply.
Step 7: You'll be prompted with a warning "This action resets all your positions to zero. Are you sure to proceed?" Click Yes.
At this point, your ThinkorSwim paper trading account is now reset. You can start with a clean slate again.
The paperMoney balance should be back to its original value of $100,000.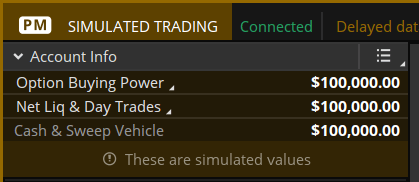 Happy testing!