The long wait is finally over! If you're a Charles Schwab customer, you can now log in and use ThinkorSwim with your new account credentials.
In this guide, we'll show you how to download the ThinkorSwim platform, switch between TD Ameritrade and Schwab modes, and log in using your new Schwab account information.
How to Download ThinkorSwim
[Skip this part of the instruction if you already have the software downloaded to your desktop.]
Step 1: Click here to visit the Download page for ThinkorSwim.
Step 2: Select the operating system. TOS is currently available for Windows, Mac, and Linux.

Step 3: Launch the ThinkorSwim Installer and follow the on-screen instructions.
How to Login to ThinkorSwim using Charles Schwab Account
Step 1: Start by opening the ThinkorSwim software on your computer.
Step 2: When you open the software, you'll see the default login screen meant for TD Ameritrade customers. To make the switch, locate the gear icon in the bottom left-hand corner of the screen.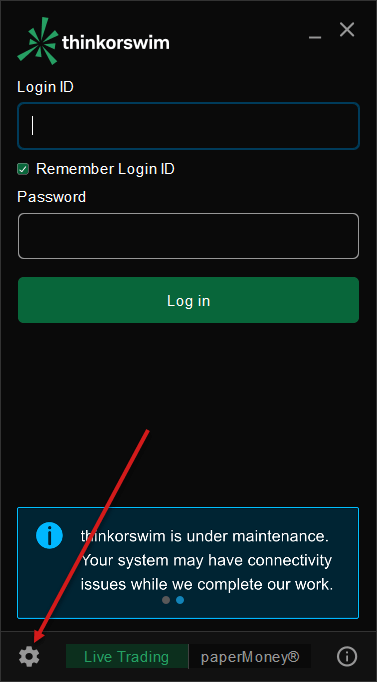 Step 3: Click the gear icon. In the dropdown menu under "Account," select "Schwab."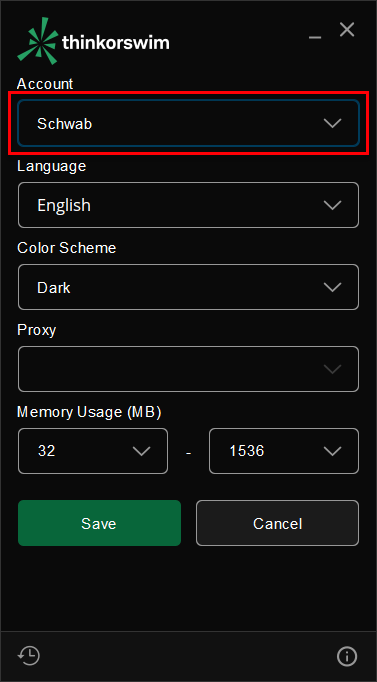 Step 4: After selecting "Schwab," click on "Save," and then choose "Restart."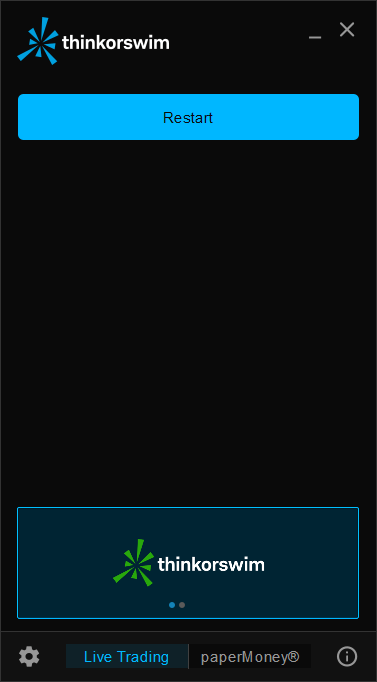 Step 5: Now, you'll need to enter your Schwab login ID and password. These are the same credentials you use to access your Schwab account on the web.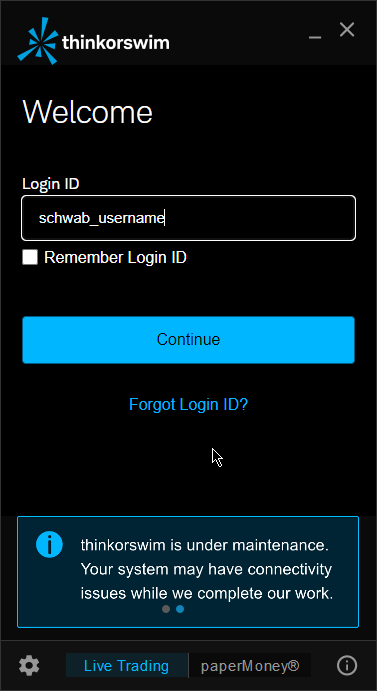 Step 6: Finally, click on the "Log In" button to access your ThinkorSwim account in Schwab mode.
Welcome to the new ThinkorSwim platform, same as the old platform!
Bonus Tip: If you haven't already noticed, the Schwab customer login screen features a blue logo and design, while the legacy TD Ameritrade login screen sports a green logo and color scheme.