ThinkorSwim is a robust trading platform with desktop and web-based versions.
Often beginners confuse the web version of ThinkorSwim and the desktop version, which leads them to choose the wrong trading outlet for their needs.
In this post, I'll highlight key differences between the ThinkorSwim web-based software vs. the ThinkorSwim desktop version so that you can choose the right platform.
ThinkorSwim Web vs. Desktop
Regarding features and flexibility, the ThinkorSwim web version is more constrained. The web app is only practical for users on the go or not actively day trading.
Unlike the web version, ThinkorSwim desktop must be installed on your computer.
It currently supports Windows, Mac, and Linux.
The desktop version has additional capabilities and customization than the web-based version.
Create or add custom indicators to ThinkorSwim.
Stock scanner.
Detect candlestick patterns.
Better order entry flow via Active Trader.
Backtest trading strategies and get theoretical P/L results.
While the ThinkorSwim desktop version has more features and options, there are drawbacks.
A few users have brought up issues with the ThinkorSwim desktop software: slowness, lags, and freezing screen.
Who should use ThinkorSwim web?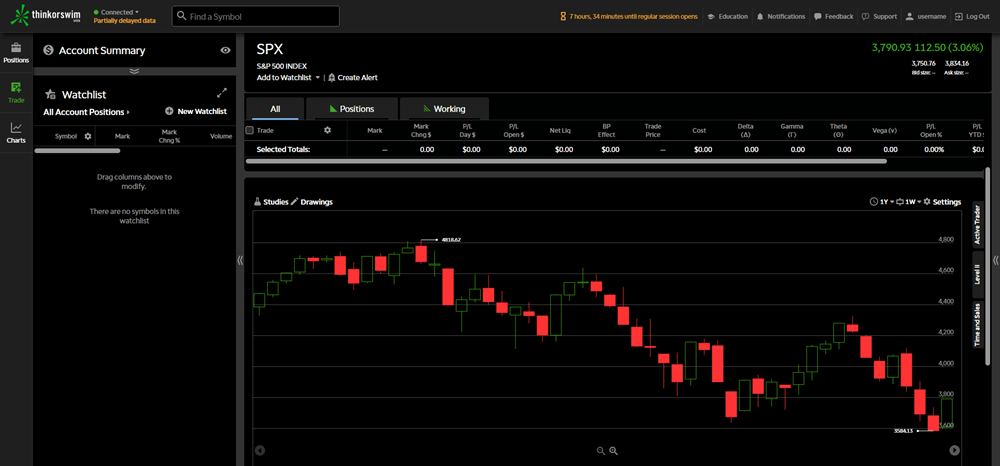 If you can relate to most statements below, you probably only need to use the web version.
You want to quickly check your positions.
You only need to look at the chart lightly.
You don't need to use custom indicators in your trading.
You're investing and/or swing trading.
You don't want to download any additional software.
You prefer to trade through a browser.
Who should use ThinkorSwim desktop?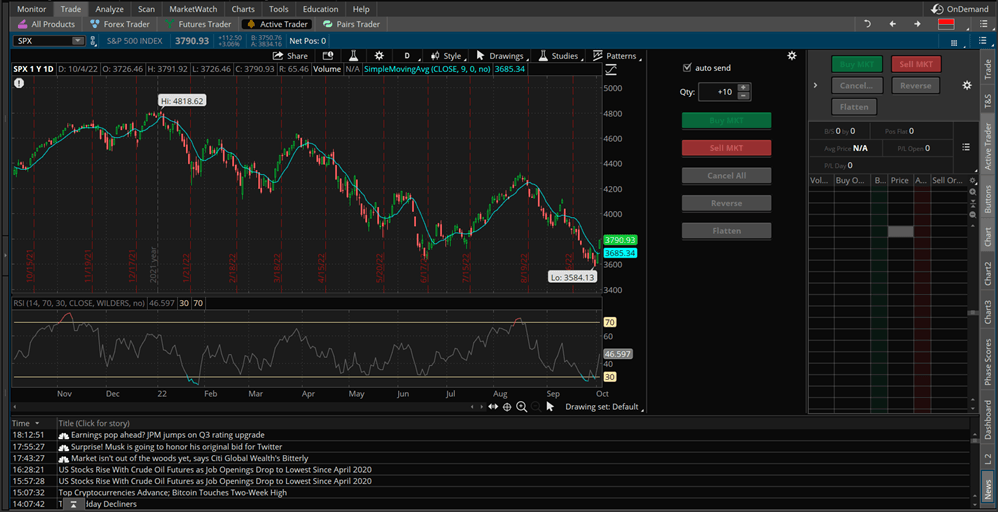 ThinkorSwim desktop is, without a doubt, one of the best trading platforms.
If you require any of the following features, you should use the desktop version:
Custom indicators.
Backtesting strategies.
Advanced charting tools.
Highly customized trading dashboard.
Options statistics.
Fundamental research tools.
Alerts and scanners.
Live news feed.
I can continue, but I rather you experience the awesomeness yourself.
The possibilities with ThinkorSwim desktop are endless.
Final Words
Hopefully, you can clearly understand the differences between these two trading platforms from TD Ameritrade.
Which one should you choose?
It depends! You should base it on your trading preferences and requirements as a trader.
Both versions provide real-time quotes, paper trading, option chains, analysis tools, and more.
The ThinkorSwim Web platform is a lighter version of the desktop platform, designed for use on any browser. However, you won't be able to extend your trading experience with custom indicators, enhanced charting, and faster order entry.